Don't let debt worries ruin your relationship.
---
Citizens Advice Halton is calling on local people to take control of their finances and reduce the risk of worries about debt ruin their family life.
Last year the local charity helped 1,356 people with debt problems, equating to 33% of all the people they helped, and they have now expanded their team to help even more people.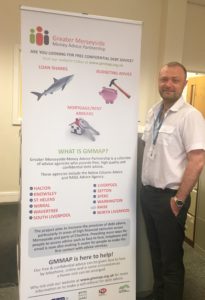 Chief Executive of Citizens Advice Halton, Hitesh Patel, said:
"We know that being in debt can put a real strain on people's family lives but we are here to help.  We are seeing a lot more people with rent arrears, up 23% compared to the previous year. And we have also seen large increases in people with Council Tax arrears, telephone and utility arrears. 
"But the number of people we have helped with in relation to unsecured loans has fallen, this is suggesting that some people are ignoring paying the priority bills and thereby putting themselves at risk of being disconnected or evicted and instead paying credit cards and unsecured loans because those companies seem to shout the loudest."
Andy O'Neill, Debt Team Leader at Citizens Advice added:
"Many people don't know that the law changed last October if you have debts of less than £20,000 and less than £1,000 in assets you can apply for a Debt Relief Order which is a more affordable way of clearing your debts and getting back on a stable financial footing.  Our team are fully trained money advisers and we will be able to help you prioritise your debts and chose the best repayment option for you."
Anyone needing debt advice should ring Citizens Advice Halton's "debtline" on 0151 257 2449 or email advice@citizensadvicehalton.org.uk
---